Nano Technology Arsenic Removal Media
The Bharti Arsenic Removal Media is a reliable adsorbent for the removal of Arsenic (III) and (V). The media does not release any substances into the water. The special production and drying procedure of the granulate makes it very robust, stable, long lasting and makes it highly reactive. The advantage of Bharti Arsenic Removal Media over other medias is the large adsorption-surface. This makes the media more effective than small-surface Medias. Whereas competitors use fine particles to achieve effectiveness, The Bharti Arsenic Removal Media is highly effective not because of fine particles, but the nanosized and porous surface structure of themedia.
This media is ideal for large applications with thousands of m3 a day. The media is very stable and does not create clumps. If the water is pre-filtered, backwashing is not necessary for up to 1month.
The media is not soluble in water and passes the leaching test/ Toxicity Leaching Characteristic procedure (TLCP) test.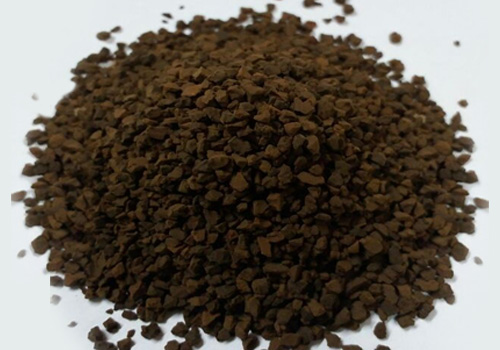 Download Brochure